TherapyDirectory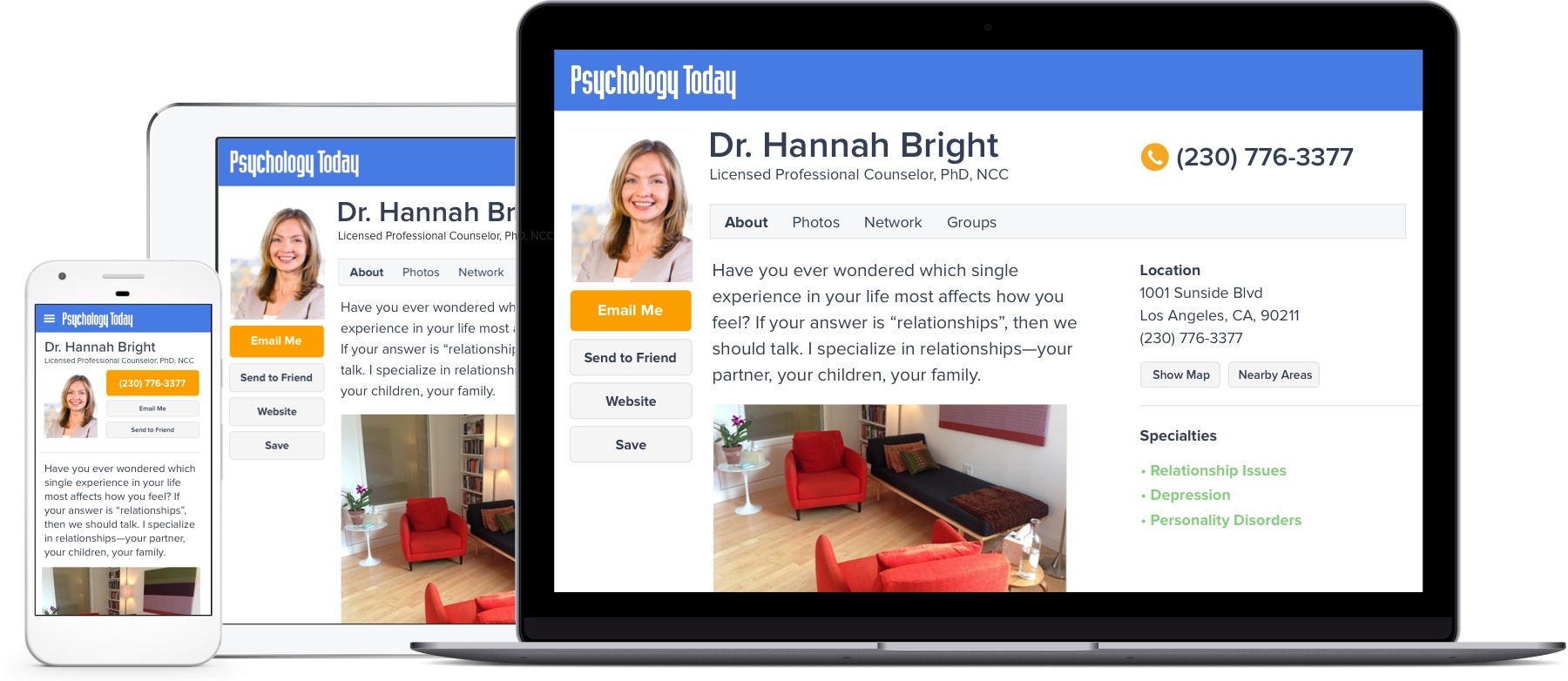 NBCC and Psychology Today have partnered to give you everything you need to get found by clients online. National Certified Counselors get a first-time listing in Psychology Today, FREE for 6 months (a $180 value!).
A Psychology Today listing includes:
A beautiful profile on mobile and desktop
SEO that brings you to the top of Google
Unlimited referrals
Call tracking to see your referrals
Spam and privacy protection
Updates to your profile in real time
A subscription to Psychology Today magazine
Access to tips, office space, jobs, and referrals from therapists near you
Sign up now for your free trial of the Therapy Directory by clicking the below button!
START YOUR FREE TRIAL TODAY
---
Is This Really Free?
Yes! Your online profile will be absolutely free for six months—compliments of NBCC. Your credit card information will be collected when you register but will not be charged. If you choose to remain in the Therapy Directory, you will be charged $29.95 per month beginning in the seventh month. You can cancel your profile at any time.
Note: This offer applies only to first-time members of the Therapy Directory