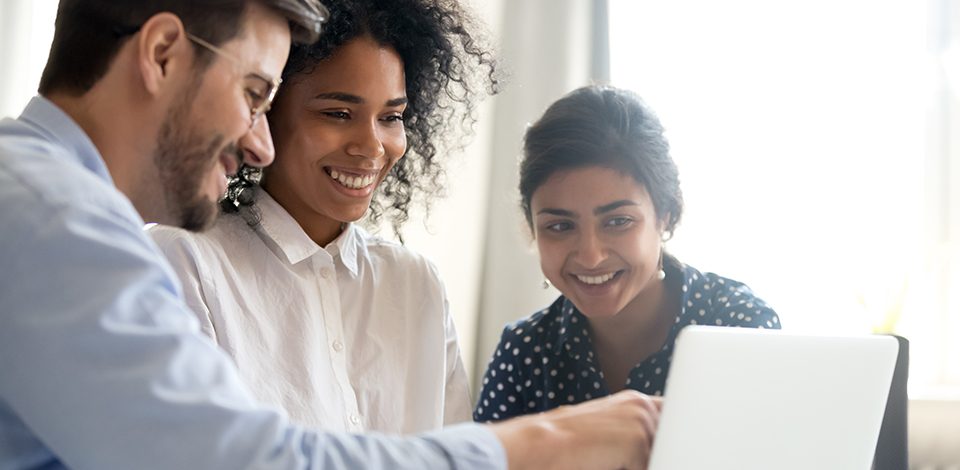 NBCC and Affiliates Job Openings
Do you want to be part of our growing not-for-profit, independent certification organization? The National Board for Certified Counselors, Inc. and Affiliates (NBCC), established in 1982, is committed to advancing the counseling profession and enhancing mental health worldwide. Be part of a team and culture that values individual skills and experience, and offers employees room to grow professionally. NBCC provides a competitive wage and benefits package.
View Current Openings
---
Why Join NBCC?
NBCC fosters a collaborative work environment filled with people dedicated to advancing mental health services across the globe. Through credentialing, examinations, continuing education, legislation, scholarships, and grants, we are passionate about supporting counselors and mental health providers, reducing stigma surrounding mental health, and expanding mental health services to underserved areas and populations.
Some of Our Amazing Benefits Include:
Medical, dental, and vision coverage
401(K) retirement plan with a 6% company match and a 2% discretionary profit sharing
Daycare assistance - dependent care FSA employer contribution
Medical health reimbursement account - employer contributions
Employer paid Short-Term Disability, Long-Term Disability, and Basic Term Life AD&D
Paid time-off programs (sick, vacation, personal)
Tuition reimbursement
Employee Assistance Program
Costco or Sam's Club membership
Employer paid LifeLock identity theft protection
Calm app subscription
About NBCC and Affiliates
The National Board for Certified Counselors (NBCC), along with our affiliates, the Center for Credentialing & Education (CCE), and the NBCC Foundation (NBCCF), is a leader in the advancement of mental health services. NBCC provides counseling certifications with high quality and ethical standards, including the premier certification for counselors; a robust continuing education provider review process; legislative support for the counseling profession at federal and state levels; and a variety of other resources for professional counselors. Our credential holders serve the public and advance mental health efforts across the globe.
---
NBCC Is an Equal Opportunity Employer
NBCC makes employment-related decisions based on merit, ability, qualifications, performance, and business needs. It is the policy of NBCC to treat applicants and employees fairly. NBCC does not discriminate unlawfully with regard to race, creed, color, sex, sexual orientation, religion, national origin, ancestry, age, marital status, disability (mental or physical), serious illness, veteran status, or any other legally protected status, consistent with applicable law.
Accessibility Assistance
If you are an individual with a disability and need assistance completing an online job application, please call 336-547-0607 and request to speak to our Human Resources team. If you get our voicemail, please leave a message and we will return your call within 3 business days. Alternatively, an email may be sent to humanresources@nbcc.org with "Applicant Accommodation" in the subject line of the email. Please note that this phone number and email are only for those individuals who would like to request an accommodation to apply for a job.
E-Verify
NBCC participates in the Electronic Employment Eligibility Verification Program.
This Organization Participates in E-Verify (English/Spanish)
Right to Work (English/Spanish)